Did you know that paint color can change the dimensions of a room? Well, it can't literally do that, but it can alter how the dimensions are perceived, which is the next best thing.
Debbie Zimmer, the Paint Quality Institute's paint and color expert, states, "By taking a cue from fashion, one's living space can be viewed as larger or smaller, taller or shorter."
A light-colored paint will make a small room appear bigger, for instance, and darker shades will make a large room seem much more intimate. These types of paint-induced optical illusions can be used with excellent results in almost any space.
Zimmer, along with the paint professionals at Sherwin-Williams, offer these simple tips to help you "adjust" your own living areas.
Make rooms look bigger with paint: Raise or lower the ceiling
If a ceiling feels too low, bright white can "raise" your perception of its height. By taking a cue from clothing designers, adventuresome homeowners can paint their walls with vertical stripes to enhance the sense of height.
On the other hand, dramatic high ceilings may cause a living space to feel cavernous. Add a mid-tone to deep hue on the ceiling to visually lower the height. Another alternative is to paint horizontal stripes on the walls.
Light-colored ceilings will attract attention, but dark-colored ceilings will direct the eye back to head level, allowing the focus to be on the walls, furnishings and accessories in a room.
Make rooms look bigger with paint: Shrink or expand space
Just as a dark monochromatic outfit can visually "slim" an appearance, a monochromatic paint scheme can do the same in a large space. Choosing darker shade for the walls will reign in a large room and create a cozy and intimate space. And, as mentioned earlier, a light-colored paint will make a small room appear bigger.
Another tip to make a small room look large: Choose a light-color paint and select furnishings in the same color family (or you get some of the furniture to match the walls).
ALSO SEE: 18 of the coolest beds for grown-ups
Is your room too narrow and long? Just widen it by painting the shorter walls a deeper color than the longer walls. The darker colors will recede and will create an illusion of width in this instance. (If your room is too big, apply the same formula in reverse: light colors will advance, and create the illusion of a smaller space.)
If color alone isn't enough to change the perceived dimensions, use color combinations to create visual breaks. Divide your wall space horizontally with a chair rail and paint the upper and lower portions with different hues.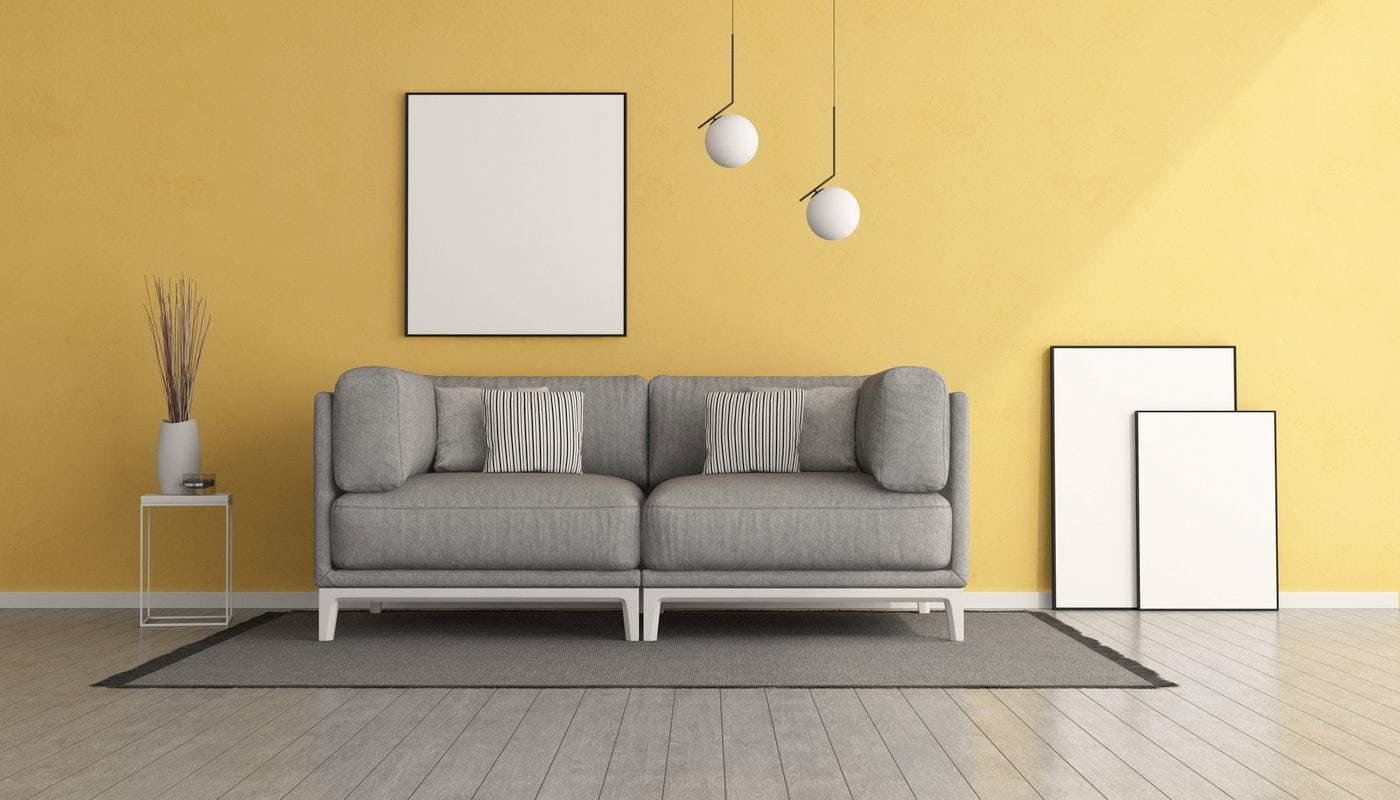 Make rooms look bigger with paint: More color tips
Contrast can be a powerful element. Often, when two contrasting colors are used, one appears warm and the other cool. Contrasting colors do not have to be strong — they can be soft and subtle. Take your cue from the room — bold in the living or family room, and a softer contrast in the bedroom.
Perception of temperature may be altered with color. Most design schemes contain more than one color in a space, so if the design includes a color from each group — warm and cool — coordination of the space is still accomplished.
Monochromatic color schemes are generally easy to create and impart a sophisticated feel within a space. A monochromatic palette consists of different tints or shades of the same color.
The location of color within an interior space can make a great deal of difference in influencing the room's character. A color placed on a ceiling, wall or door may elicit many different reactions.
Solids and simple patterns reduce visual weight, while bold patterns add visual weight. Similarly, bright and intense colors add visual weight, while muted, neutral colors reduce visual weight.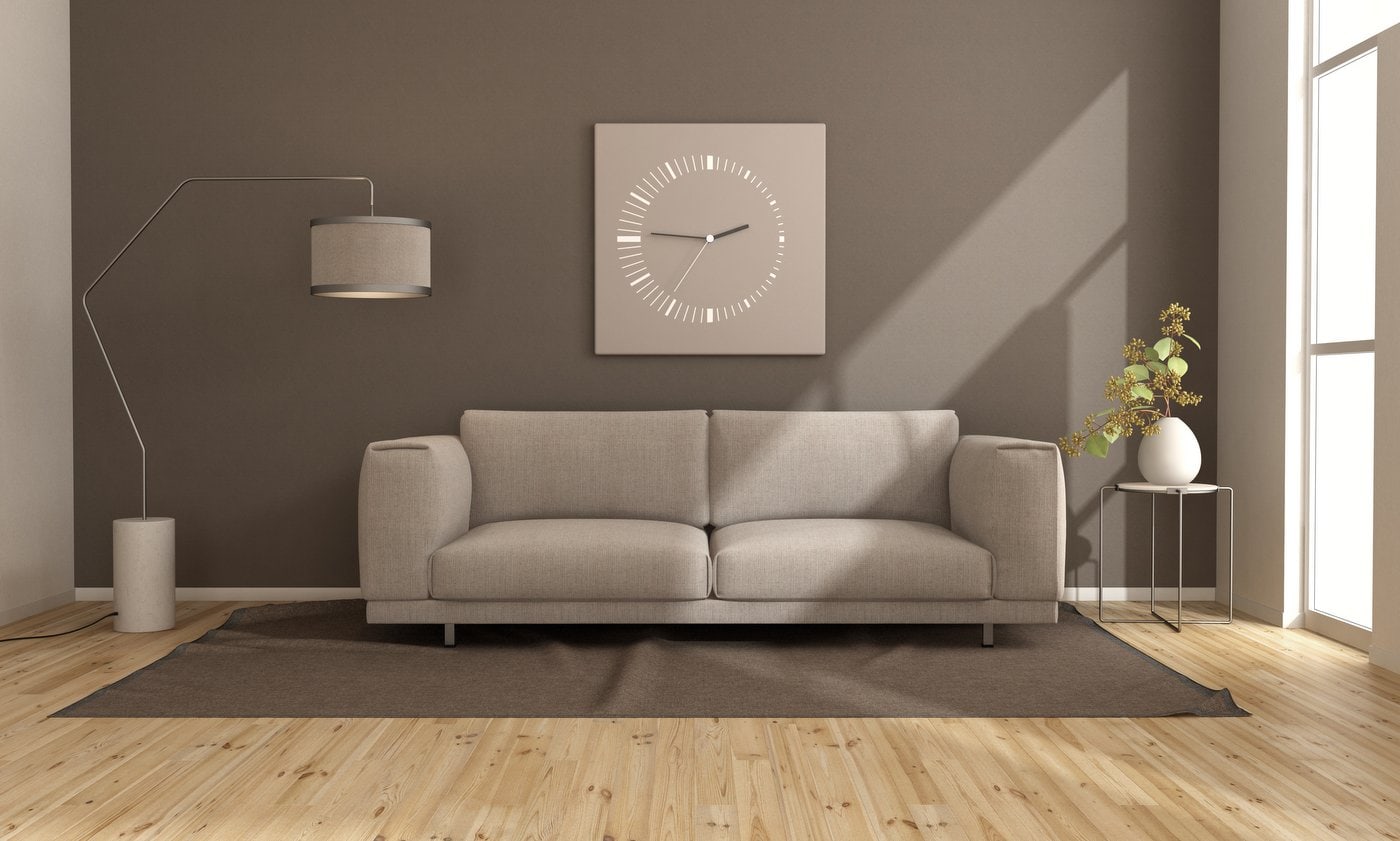 Beyond color
For both visual and practical reasons, selecting the right sheen — the shine or luster level — of paint is almost as important as the actual color.
"Paint color, sheen, pattern and texture can be combined to create a number of interesting and individual looks for the home," says Zimmer. "Color is often the first consideration when redecorating, but to successfully create today's contemporary looks, it's helpful to have some understanding of basic design principles and the role of paint within a space."
Texture is an important element of design that can add interest and style in any room. Use decorative techniques such as sheen striping or stippling, which provides a variegated appearance and gives depth to the surface.
Glossier finishes lend greater warmth and depth to surfaces than do flat paints. For example, a room with white gloss paint on the ceiling will seem larger than a room whose ceiling is painted with a white flat paint.
Also remember that light affects color dramatically. Fluorescent light tends to be cool lighting and brings out more green or blue in a color. Incandescent lighting — as provided by traditional-style light bulbs — brings more of the red or warmth out in a color. It is important to view colors in daylight or night, because they will appear different.
ALSO SEE: When painting your home, take cues from color psychology