Halloween costumes have come a lonnnnggg way since the olden days of molded plastic face masks and Superman costumes that looked neither super nor manly.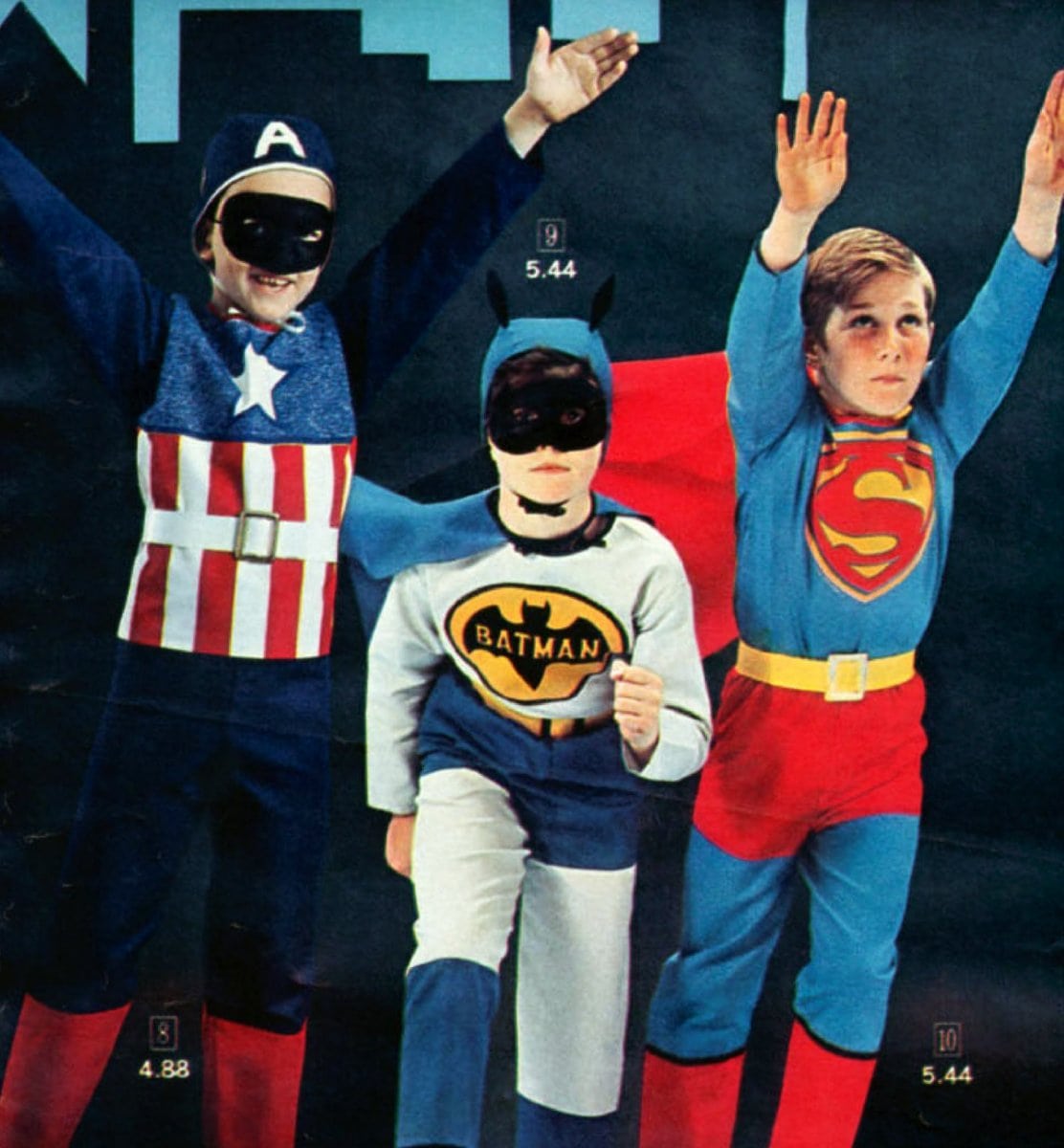 Some of the best Halloween costumes for 2023 are Barbie, the Flintstones, Scooby-Doo, South Park and Killer Klowns — seem familiar?
Kudos to Spirit Halloween for celebrating their 40th season of taking over empty strip mall shops and turning them into temporary spooky zones! Oh, and yeah — also kudos for laying down the roadmap to the most sought-after top Halloween costumes this year.
If you're on the prowl for that perfect costume, they've got a blend of the classics we loved growing up, along with ways to dress up like the newer kids on the block.
Decades of Barbie
Living the Dream: Remember when vintage Barbie and Ken dolls were just about Malibu? Well, the huge success of the Margot Robbie/Ryan Gosling Barbie movie means that you can dress yourself up in everything from retro skating attire to pink Western outfits. (The Classic Barbie Bodycon minidress sounds would have been at home in the 60s & 70s, and is so popular there's a limit of 2 per customer.)
Family affairs
Animated nostalgia: We might've grown up with the Flintstones, but kids these days are all about Bluey (an Australian cartoon puppy). Keeping everyone in mind, you'll find costumes out there spanning from the retro to modern favorites — plus things that are a little of both, like The Little Mermaid.
Group dynamics: Whether you're channeling characters from The Nightmare Before Christmas or the latest Disney+ series, there's something for every member of your crew.
Clowning around
Klown cult: As Killer Klowns From Outer Space turns 35 (feel old yet?), its celebration has turned digital with a new video game. You can revive this wacky horror favorite with lifelike costumes and quirky accessories.
ALSO SEE: We restored 20 vintage clown pictures with AI, and the results were pretty creepy
Horror throwbacks
Timeless terror: Remember Michael Myers and Freddy Krueger as the faces (or masks) we hid from as kids? Now, they're back in action with new shows, movies, and streaming options.
Classic spooks: If you've got a soft spot for the likes of Frankenstein or the Invisible Man, you're in for a treat with Universal Monsters' costumes at Spirit, Amazon and other retailers.
Gaming mania
Stream kings: Characters like Huggy Wuggy from Poppy Playtime and the cute-but-deceptive beans from Fall Guys (btw, that's not the old The Fall Guy TV series with Lee Majors) are taking over YouTube and console alike.
Cinematic turn: For the mini gamers, Five Nights at Freddy's is hitting the big screen. Time to gear up!
Streaming magic renewed
Magic renewed: Remember when the Addams Family was all about being "crazy and kooky," and its macabre fun presented in black and white? Well, the Netflix show Wednesday has taken the spooky theme and run with it, sprinkling it with a touch of viral TikTok stardom.
Harry Potter, redux: Hogwarts is getting a new lease on life with the Hogwarts Legacy video game and upcoming TV series, so kids and adults can dress up themselves and their party rooms with the Harry Potter theme once again.
Toon resurgence
Cartoon rewind: With a renaissance in cartoons thanks to streaming, we're seeing a new love for everything from SpongeBob Square Pants and Teenage Mutant Ninja Turtles (TMNT) to the classics like Scooby-Doo and, yes, our beloved Flintstones.
DON'T MISS THIS: Revisit 34 creepy & spooky vintage Halloween TV specials (and other retro horror on television)
Popular 2023 Halloween costumes/characters
Barbie (Various versions)
Ken (Various versions)
Bluey
Nightmare Before Christmas characters
Little Mermaid characters
Freddy Krueger
Michael Myers
Universal Monsters (Frankenstein, Bride of Frankenstein, Invisible Man)
Killer Klowns (Shorty, Jumbo)
Poppy Playtime's Huggy Wuggy
Fall Guys characters
Five Nights at Freddy's characters
Wednesday Addams
Harry Potter characters
SpongeBob SquarePants
Teenage Mutant Ninja Turtles
Scooby-Doo
Flintstones
South Park characters