Reduce, reuse, recycle is the mantra we've had driven into our heads for decades, and it is even important when it comes to fashion (consignment shopping, anyone?).
There is a limit though, and today the line is being drawn in the sand. Gen X ladies, it is time to toss your ratty old panties.
No, they are not still good. No, not even for that time of the month. And no way — you are not using them on laundry days. No, not the ones with the tight waistband either — we both know that muffin top ain't going nowhere, babe.
You are worth nice things, even if hardly anyone else ever sees them. (Or maybe lots of people see them — I don't know your life. No judgment here, unless you have ratty old panties.)
Get that booty ready for the undercarriage version of Christmas morning, because here are ten new pairs of underwear that will pamper your patootie.
---
Cheap and chic: Auden by Target
You can't beat Target's great deal on their house-branded Auden panties.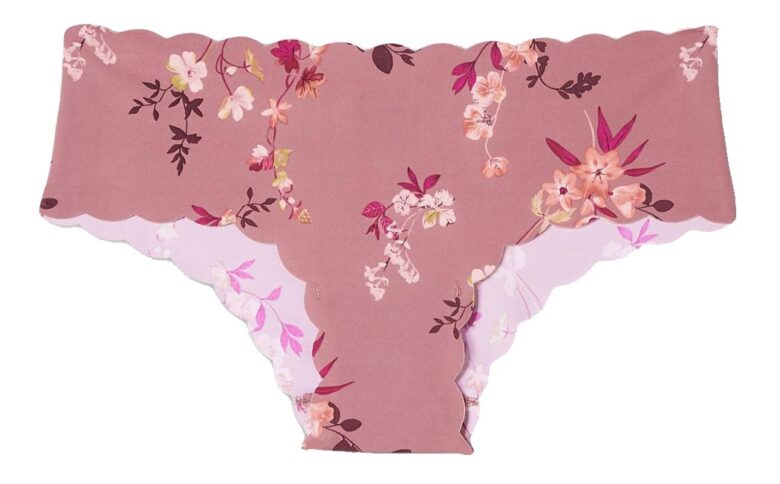 Available in everything from micro things to boy shorts, and available tons of fun patterns and colors, these are a great option when you need to reload your underwear drawer on a budget. (They'll even bring them out to your car for you if you order with the Target app!)
Where to get them: Target.com
---
Celeb style with quality: Skims
Kim Kardashian's intimates line isn't just popular because of a huge social media push — the underwear is actually really high quality. They are super soft, uber stretchy, and don't bind — meaning that they are the perfect everyday basics.
Kim saw a need in the market for undergarments that fit a wide variety of body shapes and sizes, and matched lots of different skin tones, and she definitely nailed it with her product line.
Skims has literally every style of bras, panties, shapewear and loungewear that you could possibly imagine, from XXS to 4X, in colors from Elsa pale to rich dark brown — with some fun brights thrown in for good measure.
Where to get them: skims.com
---
OG Gen Xers: The Calvin Klein logo thong
Throw it back to the '80s like Brooke Shields and make sure that nothing comes between you and your Calvins… except, well, another pair of Calvins.
Slip on a pair of Calvin Klein logo waist thong underwear, and show Kendall Jenner how an OG rocks it. Extra credit: They are made of a soft and breathable blend of cotton and modal.
(Editor's note: Modal is a type of rayon, also described as a semi-synthetic fabric made from beech trees. Yeah, we had to look it up.)
Where to get them: Calvin Klein at Amazon
---
The splurge: Fleur du Mal
Everyone needs one ridiculous splurge in their life. Why not make it your underwear?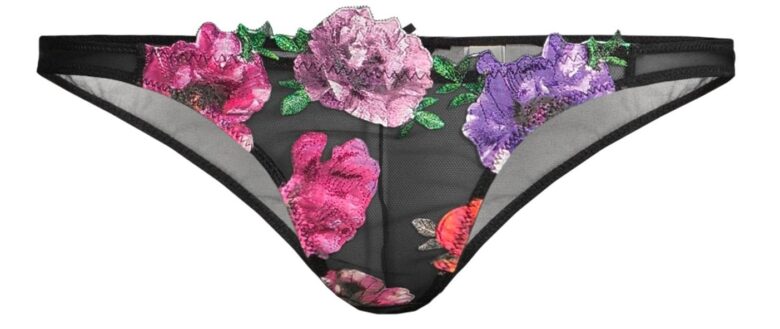 No one can accuse you of being braggy or showy-offy if your little luxury is something they don't even know about.
Fleur du Mal is known for their super luxe underwear that is also surprisingly comfortable — at a price, of course. Go ahead Fancy Pants, treat yo'self.
Where to get them: Saks Fifth Avenue
---
For a party in your pants: the Bright gift set
Don't be fooled by the gift set label — there's no reason to give these away. Gift yourself a six-pack of jewel-toned seamless high-leg bikini panties from Third Love.
Known for their Perfect Fit Promise, Third Love takes free returns and exchanges for 60 days. (While you're at it, grab one of their cult fave bras, available in half cup sizes.)
Where to get them: ThirdLove.com
---
Your secret identity: Superhero
Remember your favorite Underoos? Reharness the power and magic of your childhood fave superhero with a pair of DC Comics hipster panties.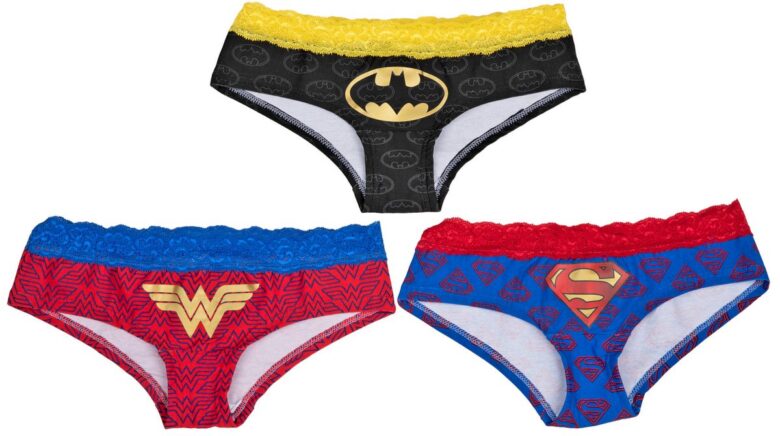 This pack of three includes Super Girl, Bat Girl and Wonder Woman, so you can be legit when you're watching Saturday morning cartoons while eating Count Chocula.
Where to get them: Superherostuff.com
---
For working out: Sports briefs
Picking a wedgie while jogging is one of the most awkward moves known to womankind.
Avoid the tug-and-yank with a pair of high-waisted sports briefs specifically made to stay put while you work out, and be completely seamless under your leggings.
Girlfriend Collective has a super comfy pair of sports briefs made from recycled materials in sizes XXS-6XL.
Where to get them: Girlfriend.com
---
Underwear for gettin' busy: Savage X Fenty
Look, sometimes your underwear has a very specific purpose, and that purpose is to get ripped off your body.
Ms Fenty herself, Rihanna, has the hugely popular brand Savage X Fenty, which will sex you up with silk and lace in über inclusive styles.
But do tell your partner to not literally rip them off you, because they're too pretty for that.
Where to get them: SavageX.com
---
Organic basics: Blue Canoe
For the purists among us, Blue Canoe makes simple panties in basic cuts out of organically grown cotton and bamboo.
If you have sensitive skin, these are a great option for you — and, as an added bonus, they are made in the USA.
Where to get them: Blue Canoe
---
Form & function: Reusable period panties
Remember how your mom always asked if you were wearing clean underwear, in case you were in a car accident and the ER staff judged her parenting by the skid mark situation? (And I mean the one in your pants, not on the road.) That also goes for the stained ones you reserve for that time of the month.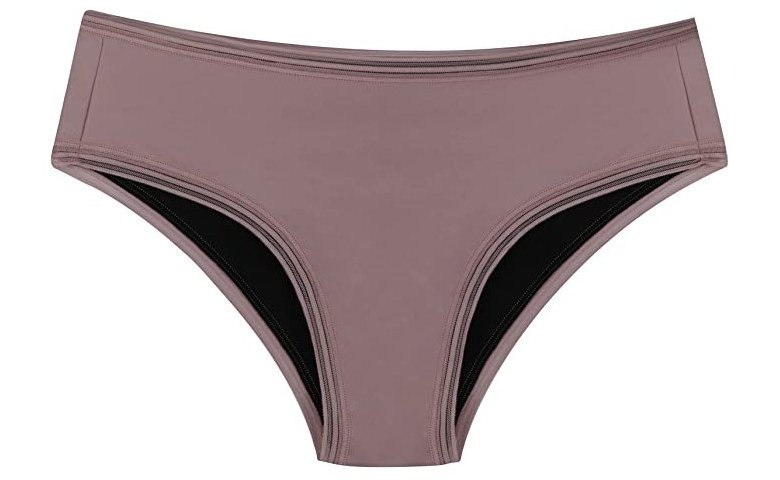 It seems a little crazy to wear something like that over a tampon or pad when you could just wear one nice-looking pair of underwear that makes you feel good while absorbing everything you need it to.
Reusable period panties to the rescue! There are lots of different brands out there, but Thinx, TomboyX and Knix have the best absorbency, according to a recent Good Housekeeping product review.
Where to get them: Thinx at Amazon | TomboyX at Amazon | Knix.com
---
Underwear shown at the top of this post: Row 1, L to R: Third Love, Girlfriend, Auden, Thinkx ; Row 2: Superheroes, Fenty, Fleur du Mal